We, And Noor are a confluence of notable women luminaries from across India providing you with artistic excellence of the widest and the most diversified range of fashion jewelry at one place. We provide women designers into fashion jewelry, especially in tier 2 or 3 cities, a platform to sell their handcrafted jewels at And Noor. We aim to be the largest and the only platform for all kinds of jewelry from organic to hand painted and to flower jewelry. Noor being an arabic word stands for beauty. We at And Noor believe in the beauty of every individual. Jewelry is one such thing, glorifying the personality. We focus on providing quality products that will enhance the beauty of an individual.
We believe in serving the community with the best of products from across the country, quality above anything is our motto. Apart from supporting woman entrepreneurship, we believe in promoting the artisanship and the beauty of handcrafted jewels. We try to turn into India's first famous worldwide Jewelry Brand. Our undertaking is to observe Indie adornments craftsmen on a worldwide stage.
Motto
To provide a platform for women entrepreneurs around the globe and become a go-to place for jewelry enthusiasts.
Vibe
At And Noor, we aspire to abide by the 3S, Shine, Smile & Sparkle.
Essence
Assist women entrepreneurs to create networks and associating with diverse communities.
Promise
Promote innovation, individuality, and recognition of passionate women.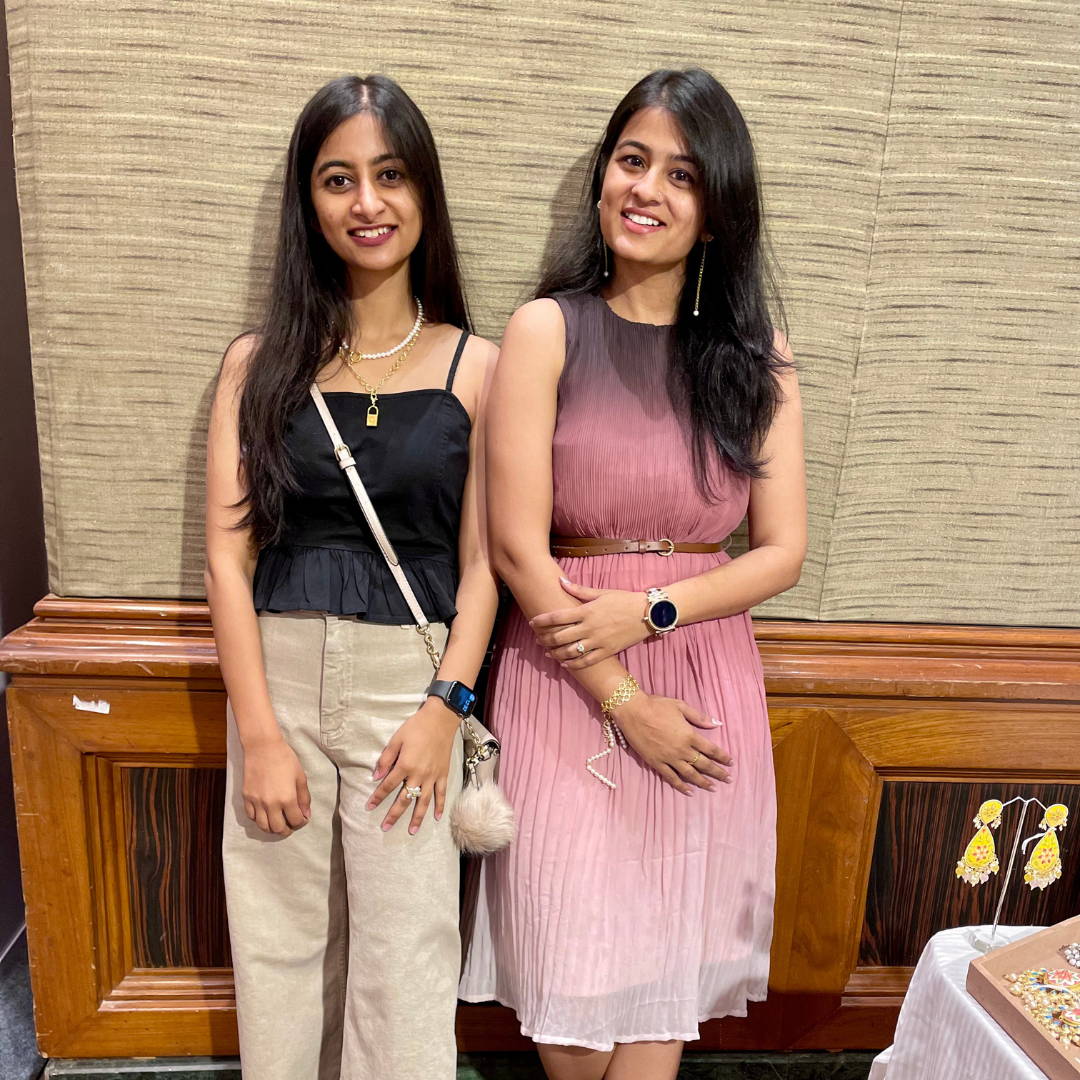 The duad led by Aashika Dusad and Meghna Bhutra Khandelwal is an encapsulation of their "sisters-in-law" relation; propounded by a jewellery designer and a chartered accountant, respectively. As they were figuring out their career choices, the brother gave an idea to commence something together that's when And Noor was founded. Since then, there has been no stop, forever striving and always thriving, to make it a better place to shop and the one destination-solution for every woman's jewellery needs & man's accessorising love!